We help organizations create sustainable competitive advantages.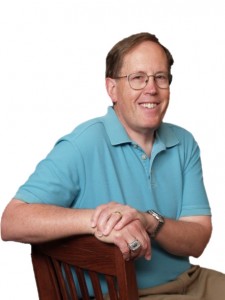 Organization Planning & Design, Inc. arms organizations and teams for creating greater value by leveraging four sets of expertise:
Understanding and declaring your means of differentiation.

Designing and aligning systems and processes around your most competitive work.

Using best practice tools to align the hearts and minds of your organization around your strategy.

Building capability and competence through leadership and team development.
Paul Gustavson founded Organization Planning & Design, Inc. in 1984. We are in the business of helping our clients achieve their desired outcomes. Over the years, we have been privileged to work with clients who've been recognized nationally for innovative organizational design.
A Team of Leaders
Workplace teams are supposed to harness employees' talents to tackle challenges. But the reality often falls short…Now imagine having a team where everyone steps up and performs all of the leadership tasks. Imagine a team that is constantly sharing knowledge and pushing the envelope – one that does long term planning and produces outstanding performance. A Team of Leaders shows readers how to design systems that nurture the leadership potential of every employee – the key to creating high-performance teams. The book's proven principles and techniques include: The Five-Stage Team Development Model that maps the transition from traditional to self-directed teams; Best practices in team process design; a Team Value Creation Tool that allows members to appreciate the significance of what they contribute each day; Visual Management; and more.

The Five Smooth Stones of Organization Systems Design
Five principles distill the most important concepts to keep in mind when changing your organization to reach for illusive or ambitious performance targets. They are simple, much like the five smooth stones that were the shepherd boy David's weapon of choice against the daunting warrior Goliath. Flinging off heavy armor offered him by his own clan, David "prevailed over the Philistine with a sling and a stone." Applied with skill, these principles likewise have the power to overcome the obstacles of Goliath-like stature that your organization faces. Read more…